About Us
Hetrick Painting, INC.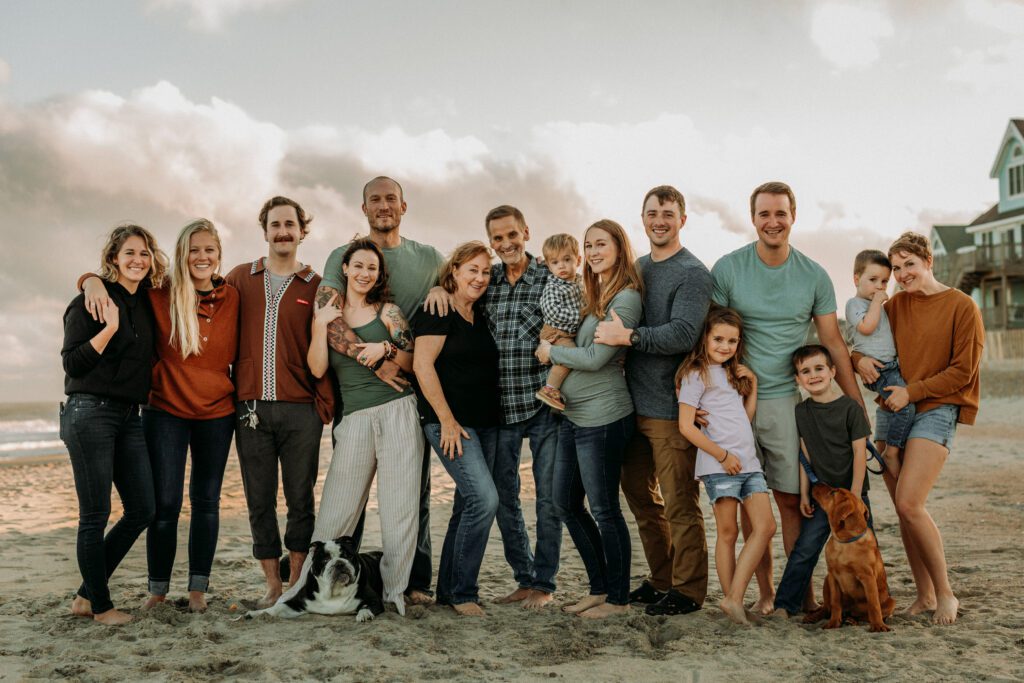 Hetrick Painting Inc. is a fully licensed and insured, small, local, family owned and operated painting company. We've been serving the community of Richmond, VA for over three decades. We specialize in deck finishes, deck repairs, deck staining, interior painting (including bathrooms and kitchens), factory-finish cabinet painting, exterior painting, caulking and porch finishes, repair work, siding replacement, and so much more! You can rest assured we will treat you and your property with pride and respect. From those high to reach places to the fine details, we want you to be thrilled with the results. It's important to us that you are 100% satisfied because you're not just a customer, you're our neighbor!
Who we are
Over 30 years ago, Rob Hetrick, owner of HPI, began a small painting company to help support his growing family. He made sure he always took the time to recognize exactly what the client had in mind and to understand all their expectations. If there was something that a prospective customer wanted that he was unsure of, he went out and learned the process completely before committing to the job. After more than thirty years, Rob has gained a vast knowledge of the painting business and keeps himself updated regularly with the improvements in both methods and product in this ever-advancing industry. Rob keeps his crew learning, too, and also tries to educate potential clients with this information as it pertains to their individual job so that they, the customer, will have a fuller understanding of what he and his crew will be doing. His wife of 40 years, Debbi, their 5 children & 4 grandchildren are also very involved in the family business and various community projects!
Where we're going
Hetrick Painting is so excited to be partnering with Hope Provided Initiative to help in rebuilding and restoring the Richmond Community. We've remodeled our company to a "Neighbor to Neighbor" mission. In doing this, we maintain our promise to serve you in both quality and affordability. For every project you're involved in, you will be directly impacting a neighbor in need in our community. For more information about this project, please visit our HPI Gives Back page or contact our creative director at Kourtney@Hetrickpainting.com or visit our Facebook page. We look forward to partnering with you!
Team Bio
Rob Hetrick (CEO/owner)
Rob has been working in the Richmond vicinity since 1981 and has maintained a reputation for quality, cleanliness, honesty, integrity and a "job well done." He still relies mainly on referrals for the bulk of his work and appreciates all the customers he has had these thirty-plus years.
Rob's favorite part of the business is being out on jobs and meeting new people in the community. He is also a wonderful husband of thirty-six years to his wife Debbi. They have six terrific children and are all very involved in their community and church life.
Jeanette Moreland (Corporate Assistant)
If there was an official job title for "everything," that would be Jeanette's title. She does it all, from keeping our crew members on their toes, making sure our customers are satisfied, and helping Rob with the daily tasks and errands. Jeanette has been a life-saver to the Hetrick Painting family this past year and we feel so blessed to have her on our staff.
She is a hard-working, devoted Christian; mother of 3; and patron to our community with a degree in the medical field.
Beshoy Azab (Site Supervisor)
Yet another life-saving asset to the HPI family. Beshoy has been with us for almost a decade now. Each year we find his presence more and more of a necessity. He keeps all of our crew members in line and is constantly complimented for his warm, bright personality and hardworking spirit. He never turns down a challenge and we often refer to him as our "right hand man." With his extensive knowledge of products and processes, he puts all of our clients at ease.
Rae Smithson (Office & Marketing)
Rae has extensive travel and business experience and her background in photography and marketing serve us well on all of our "behind the scenes" work. She uses her knowledge and heart for community in her work updating the website, helping to manage schedules, coordinating Hope Provided Initiative needs, invoicing, marketing and other digital attributes. A real "people person," she brings encouragement as well as order to the HPI office.