November 16, 2022
Top 4 Reasons Why You Should Repaint Your Cabinets Instead of Replace Them
As the focal point of your home, the kitchen is an area that is important for preparing meals, gathering with family and sitting down to catch up with friends while sharing snacks or dessert. Your bathroom also has cabinets that contribute to the storage and organization of this area, as well as the aesthetics. Because these areas will forever be part of so many memories and the overall flow of your home, it makes sense to invest in updating these cabinets periodically. If your cabinets seem out of date, you may be considering replacing them. Don't! It generally makes more sense to have wood cabinets painted rather than ripping them out and having new ones installed. Let's look at some of the reasons why.
Cost
When you compare the cost of completely ripping out and replacing your cabinets versus simply having them painted, you'll find that painting is far more affordable. This leaves a lot of room to update other areas of your kitchen or bathroom, such as investing in new appliances or replacing countertops that are worn out.
When it comes to cost, it's also important to stress that the quality of paint that's used will impact your budget well into the future. If you opt to save as much money as possible on your kitchen or bath update, you may be tempted to settle for a low-quality paint product. This could result in a finish that peels easily, stains or isn't able to be wiped off without impacting the finish. You'll end up painting again in the near future. It's a good idea to take some of the money you saved from not replacing the cabinets and invest in a high-quality paint.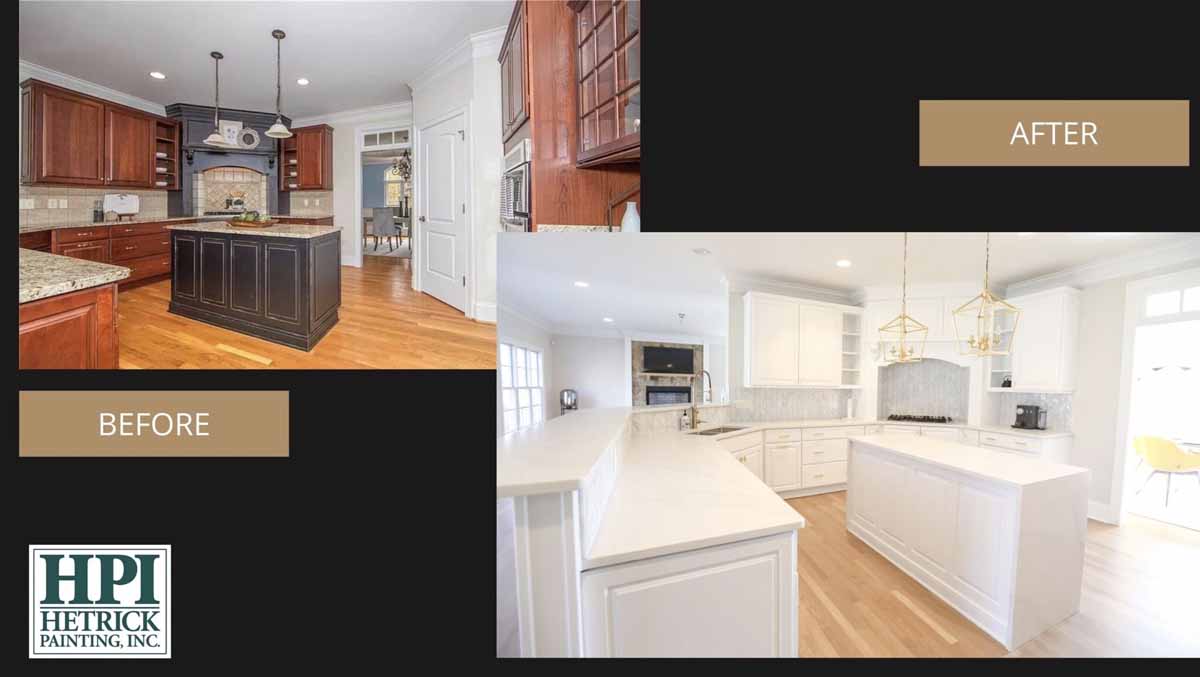 Timeline
The kitchen and bathroom are areas of the home that you pass through multiple times per day. You utilize these spaces for meal preparation, bathing, getting ready for the day, etc. It's a huge undertaking to take on a kitchen or bathroom remodel (or update of any kind). Losing use of these spaces can be quite a challenge. To minimize the amount of time that you are impacted, repainting your kitchen cabinets or bathroom cabinets is the way to go. Including prep work, you're really only looking at a few days of work. If you were to have cabinets removed, the walls might need to be repaired or painted, the backsplash or tile could be impacted, etc. With installation of everything, this could take weeks or even months depending on the size of your kitchen or bathroom and the amount of work that needs to be done.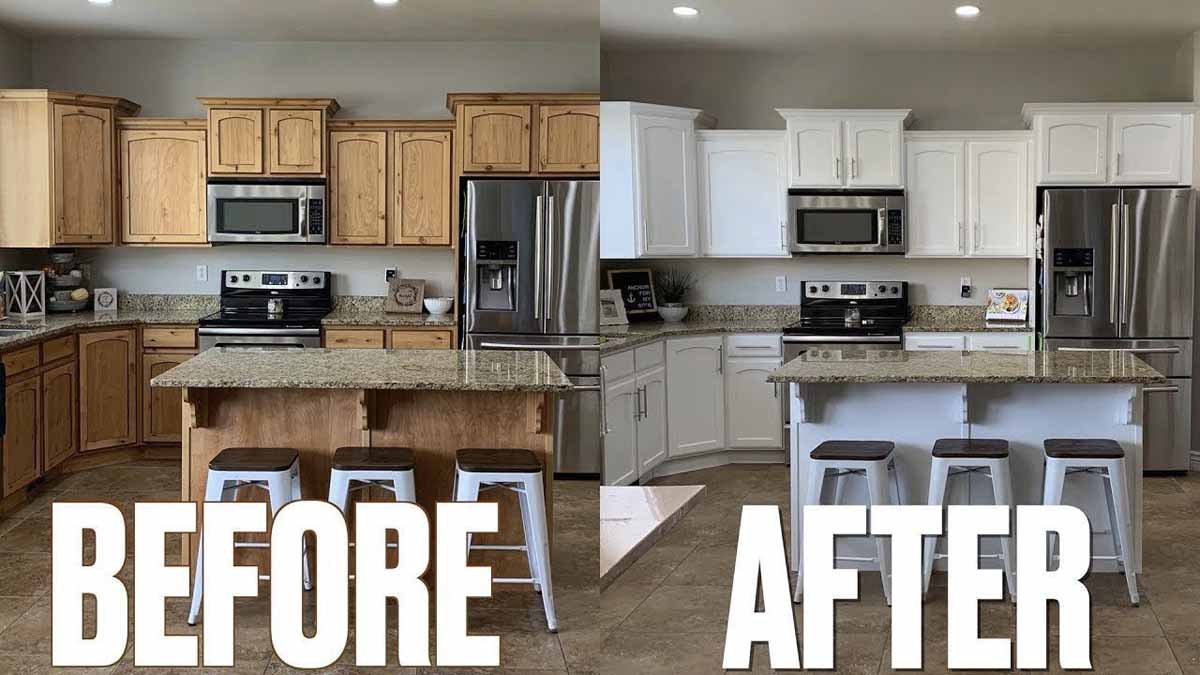 Professional Results
Working with a reputable professional that has experience with painting cabinets can ensure that you're going to have beautiful cabinets that look brand new, smooth, clean and updated. A lot of people are tempted to paint their cabinets on their own, which tends not to work out very well. There's actually a good deal of prep work that is needed to ensure a smooth finish that is free of imperfections.
The type of paint that is used is also important. A professional painter will utilize a contractor-grade product that will provide you with durability, longevity, brilliant color and the ability to wash the surface. Make sure you communicate to your painters what kind of look you're going for, but also what you're looking for in regard to function.
Keeping Quality While Updating the Look
Painting your cabinets isn't just about improving the aesthetics of a room. Quality is something that should also be important to you and the professionals that you're working with. Investing in new cabinets may put you on a budget that forces you to settle for cabinets that aren't the quality or condition that you had hoped for. Whereas painting your existing cabinets allows for certain repairs to be made before applying the paint. You end up getting much higher quality results.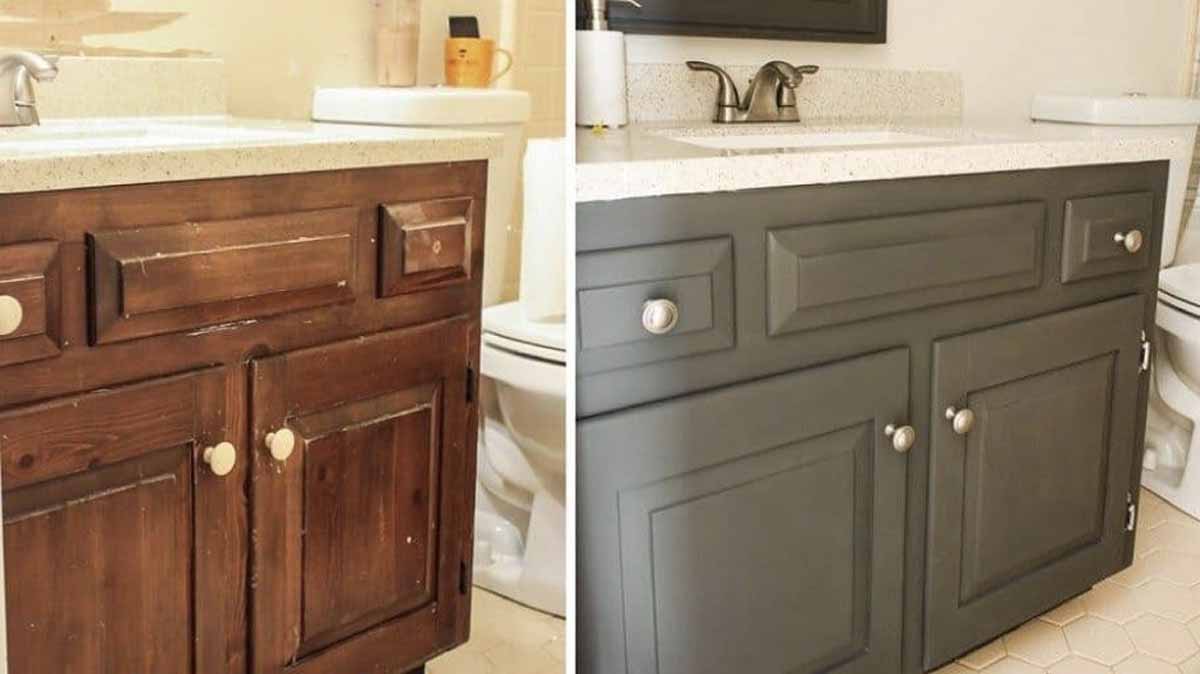 If you are looking for assistance with having your cabinets painted, we encourage you to reach out to us here at Hetrick Painting. We are a family owned and operated full-service painting company that is located in the heart of Richmond. We have many years of experience under our belt, but it's important to note that we also strive to beautify and protect your home as we would our own. Let us know if you have any questions, and we'd be happy to come out to provide you with an estimate of services.