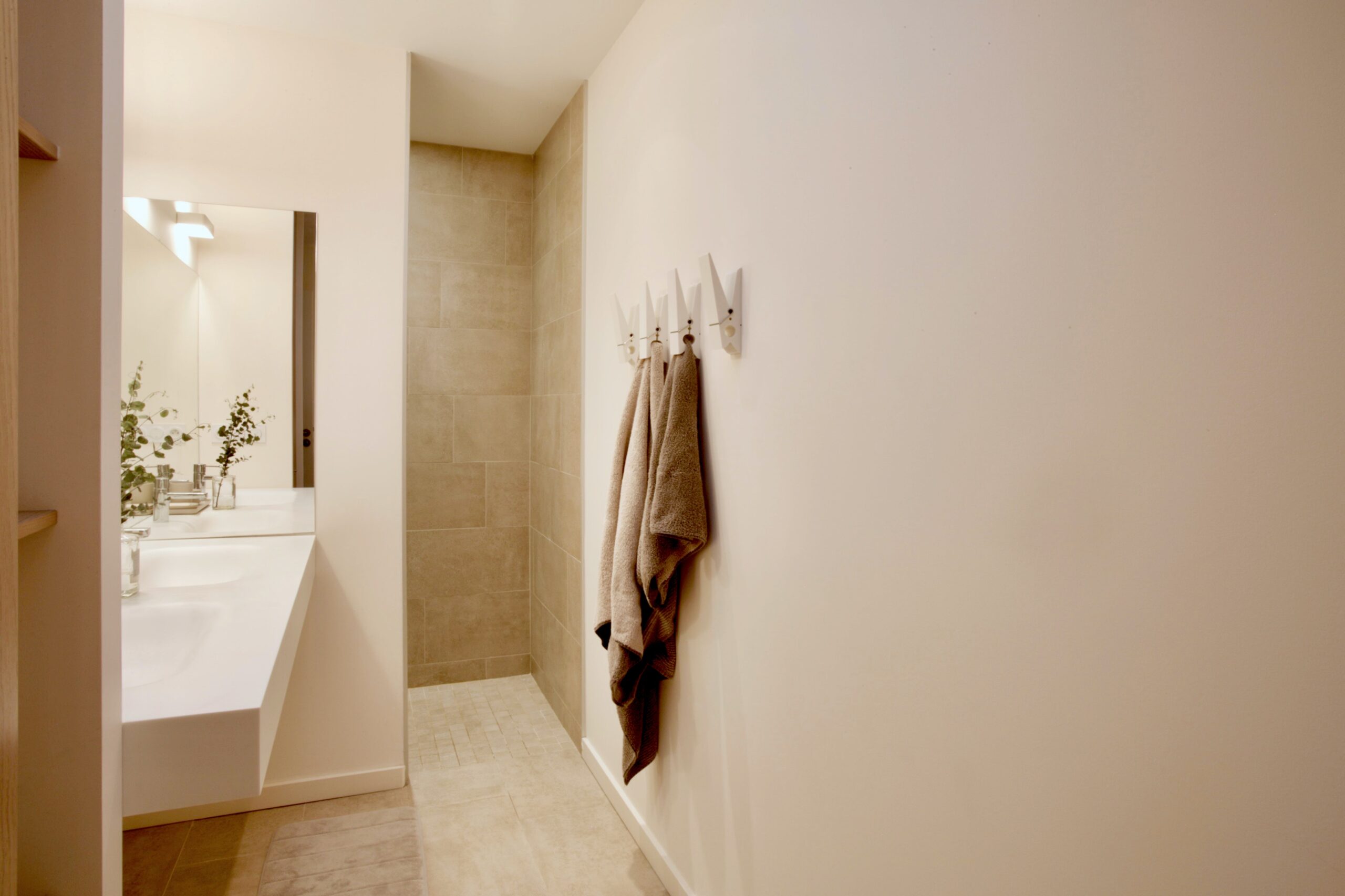 May 24, 2021
Tricks and Tips for Painting Your Bathroom in 2021 – Part 1
One of the quickest ways to give a house or business a refreshing feel is with a bathroom paint job. Every year paint and design experts offer a variety of pointers for getting the best results. From the best paint colors to selecting the right accessories, dozens of options can improve bathrooms on any budget. Here are the top eight ideas for making small rooms larger and getting the open, airy feeling that guests want.
Clear the clutter and deep clean first
The first thing any project needs is a clean slate. Clearing out all decorations and stripping the space down to the walls is essential for painting. A clean surface will accept the paint more readily. For the smoothest surface, light sanding to prep the walls before applying primer or combination paint is essential. Removing built-in shelves or wall units makes it easier to paint the walls.
Making repairs first will eliminate paint touchups
After removing the old materials, flaws and problems show up in all their glory. Fixing these issues is critical. Conversely, applying joint compound, then sanding small cracks or dents creates smoother walls. Replacing faucet washers or broken handles now will prevent potential water damage later.
Select a paint scheme that fits
Picking the style that suits the rest of the building is always a straightforward route. Blending in is one of the fastest ways to tie the bathroom into any home design. Others may want to redefine the space by making the room a retreat to relax and unwind after a long day. Perhaps the room is therapy for someone going through a lot of stress. Businesses may choose a color pattern that fits the company logo or trademark colors. There are many reasons to pick a particular color or pattern.
Buy paint from a trusted supplier
Going to a paint store or hardware store with a paint center is one of the best ways to access a variety of colors and finishes. Sherwin Williams interior paint color is an affordable, quality product that many people trust to use in their bathrooms. Some of the most popular bathroom colors in 2021, according to HGTV, are rose tones like Sherwin Williams 6300 series paints, and gray tones like SW 6255 Morning Fog. Going neutral is always preferential in a home or business for sale. SW 7638 Jogging Path is a comforting beige that will pop with the right navy blue accents.
Keep bathroom colors uniform
To get the most size increase out of any bathroom, it is important to avoid the white ceilings. Painting the walls and ceiling a different tone breaks up the color and minimizes the feeling of the space. Using various shades of the same color is a great way to create an accent wall that does not overpower the room or make it feel smaller. For example, an overall rose color in Sherwin Williams interior paint color 6289 Delightful with a shower accent wall in a 6292 Berry Bush tone will create a delightful yet cohesive space.
Aqua and light greens are soothing options
Many people use the ocean to give them bathroom inspiration. Interior paint colors that use a variety of blues and greens can be calming. With the hectic lifestyle everyone is experiencing, creating a Zen space with Sherwin Williams 9036 Retro Mint is enticing. Mixing blues and greens with opulent pearl shades can create quite an underwater feeling. There are many ways to incorporate blissful beach hues and vivid ocean themes.
Spend extra time on the trim
A handheld sander will be a lifesaver for prepping wood trim. Use quality tape and sheeting materials to prevent paint bleeding. Always tape off every piece of trim. Use a one-inch brush to get in the corners and crevices of crown molding and door trim.
Update hardware to a modern design
No one wants to walk into a nice, fresh bathroom and see outdated faucets. Clear handles with permanent watermarks are not appealing. Older metals lose their sheen and luster.
A quick way to make the room look bigger is by adding slimmer models. Recessed handles work best for small bathrooms. Magnetic closers are also helpful.
Better lighting improves any room
A brighter room is bigger. More natural light is always best. An interior bathroom paint with a high sheen will bounce light around the room better. New overhead lights or sconces can brighten up small rooms as well as adding a large mirror.
Stick with a minimalist design for a more open design
Too many decorations make a room feel smaller
Use bold colors to provide color pops
Pick convertible items and hidden storage to keep the room clutter-free
Increasing bathroom spaces start with a fresh coat of paint. The right details and colors will make the room feel bigger. The best updates include new fixtures and lights. For amazing results, stick with light tones and similar colors.